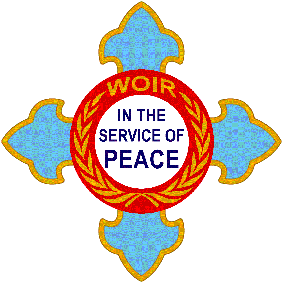 Welcome to the World Organization for International Relations.
WOIR at a Glance
The World Organization for International Relations is an international organization founded in 1978 to promote, coordinate and develop the duties and activities of the International Relations in the whole world, committed to maintaining international peace and security, developing friendly relations among nations and promoting social progress, better living standards and human rights.
The WOIR has 7 main purposes:
I.- To develop friendly relations among nations based on respect for the principle of equal rights and self-determination of peoples;

II.- To promote the discussion and spreading of concrete ideas for the foreing operations of the Governments and for the greater entailment and understanding between Peoples;

III.- To achieve international cooperation in solving international problems of an economic, social, cultural, or humanitarian character, and in promoting and encouraging respect for human rights and for fundamental freedoms for all without distinction as to race, sex, language, or religion;

IV.- To entail and cooperate, for the best profit of those intentions, with States, Governments, Diplomatic Representations, Governmental Organizations and other similar organizations, governmental or non-governmental, especially with a view to encouraging the international cooperation and to promote effective measures to strengthen universal peace and international security;

V.- To promote the study and scientific deepening of International Relations and facts and problems related to International Relations;

VI.- To promote, organize and develop professional training and support to scientific works in the International Relations domain;

VII.- To promote the international congresses of WOIR and to support congresses and meetings to deepen International Relations.
Although best known for International Relations development, there are many other ways the WOIR affects our lives and makes the world a better place. The Organization works on a broad range of fundamental issues, from peacekeeping, peacebuilding, conflict prevention, disaster relief, counter terrorism, disarmament and non-proliferation of weapon of mass destruction, sustainable development, environment protection, to promoting democracy, human rights, gender equality and the advancement of women, governance, economic and social development and international health, expanding food production, and more, in order to achieve its goals and coordinate efforts for a safer world for this and future generations.